Mahagama Sekara was a legendary poet of the 20th century in Sri Lanka. He was born on 7th April 1929, in Radawana, Colombo, Sri Lanka. He was the only child of Maha Gamage Jhon Appuhami (father) and Ranawaka Arachchige Rosalin (mother). Mahagama Sekara was also known as a great Sri Lankan novelist, translator, artist, playwright, lyricist, filmmaker, philosopher and teacher. He is considered as one of the most significant figures in the Sinhalese poetry.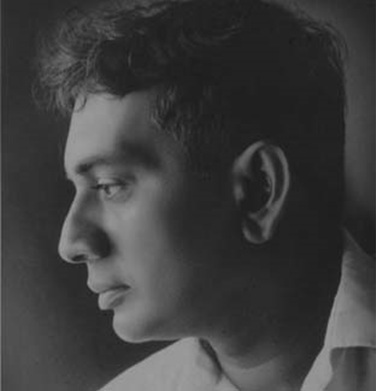 Initially, he entered the Government school in Radawana in 1934. In 1948 he then entered the Government College of Fine Arts. Finally, in 1950 he entered the Teacher Training School in Nittabuwa and left it in 1952 as a Sinhalese trained teacher. In 1981, The University of Sri Jayawardenapura awarded him the Degree, Doctor of Philosophy (PhD).
Mahagama Sekara was well known as a poet of the modern Sinhala literary tradition. His writing occasionally shows a Buddhist influence, and blends the themes like humanity and the reality of life. He was also influenced by French free verses, English, and Japanese Haiku.
Mahagama Sekara passed away on the 14th of January 1976, and it is still considered as a tragic loss to the Sri Lankan poetry and literary. He was 46 years old when he died from sudden cardiac arrest.
Poetry written by Mahagama Sekara
Bodima
Heta Irak Payai
Maknisadayath
Maranaya
Nomiyemi
Prabudda
Rajathilaka Lionel saha Priyantha
Sakwa Lihini
Vyanga (together with K. Jayatillake)
Novels and Short Stories by Mahagama Sekara
Man Thananno
Mano Mandira
Meeya
Peethara
Pungna
Puthata Karekak
Thun Man Handiya
Children's books by Mahagama Sekara
Koti Valigaya
Lama Geetha
Punchi Ayata Kai Kathandara
Saru Polowak Apata Athe
Awards received by Mahagama Sekara
1956 – Mahabinishkramana (Painting) – Dina Dina Award (by Jathika Kala Peramuna)
1965 – Aatha Gavu Ganan Durin (Song) – Best Lyricist (Film Festival of Lanka Industrial Exhibition)
1968 – Sinidu Sudu Mudu Thalave (Song) – Best lyricist (Sarasaviya Film Festival)
1970 – Ratakin Ratakata (Song) – Best Lyricist (Sarasaviya Film Festival)
1970 – Thun Man Handiya (Movie) – Friendship Award (Rajaye Lipikaru Seva Sangamaya)
1971 – Thun Man Handiya (Movie) – Most Promising Director (Journalists and Film Critics of Ceylon)
1972 – Patriotic Songs – Hela Vidu Saviya
1980 – Thun Man Handiya (Movie) – Most Outstanding Film Creation (Office Catholique Internationale du Cinema)
2002 – Sinhala Gadya Padya Nirmanayanhi Ridma Lakshana (Research thesis) – State Literary Award (State Literary Festival)
Official website – mahagamasekera.org