Sri Lankan literature refers to the written or literary work associated with Sri Lanka, a tropical island nation in the Indian Ocean off of the southern area of the famous Indian subcontinent. By far the largest part of Sri Lankan literature is written in the Sinhala language, but there are bodies of written work in other languages such as English, Pāli, and Tamil.
Sinhala, which is also referred to as Sinhalese (older spelling: Singhala and Singhalese) or Helabasa, is the first language of the biggest ethnic group in Sri Lanka; the Sinhalese. Although some has claimed that Sinhala was born as a mixture of Pāli and Sanskrit, some of the leading Sri Lankan scholars such as Kalasuri Arisen Ahubudu have denied that hypothesis, claiming that it is one of the oldest languages on earth.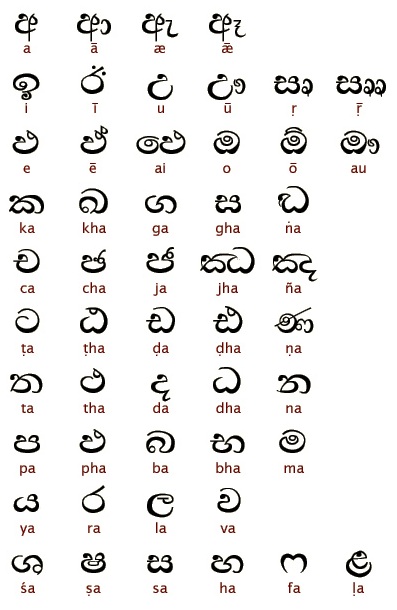 The Sinhala Alphabet
One can follow the history of Sri Lankan literature back to at least two millenniums. It is considered as a successor to the ancient Aryan literary traditions. The Tripitaka (Pāli Canon), the standard compilation of Theravada Buddhist scriptures that was preserved orally in Pāli language for centuries, was first written down during the Fourth Buddhist council that took place in Sri Lanka in 29 BC. There are also many ancient chronicles like Mahāvansa and Choolawansa that were written in the 6th century. The oldest Sri Lankan prose work in existence, the Dhampiya-Atuva-Geatapaday, has been written back in the 9th century. In addition, the folklores have also played an important part in ancient Sri Lankan Literature.
The middle ages are considered as the golden age of Sri Lankan literature. Many poetic messages or poetic letters, which were named as Sandesha Kāvya, were written during this time period. Some of the most famous Sandesha Kāvya, are Hansa Sandeshaya (The message of the Swan), Salalihini Sandeshaya (The message of the Myna), and Girā Sandeshaya (The message of the Parrot). The Kavsilumina and Kavya-Sekharaya are some of the poetry written in the medieval Sri Lanka. The famous prose like Amāvatura, Pujāvaliya and Saddharma-Ratnāvaliya were also written during this period.
The very first modern-day Sri Lankan novel was written by Simon de Silva in 1905, and was named Meena. In the present, short stories are also considered as a very important branch of Sri Lankan literature.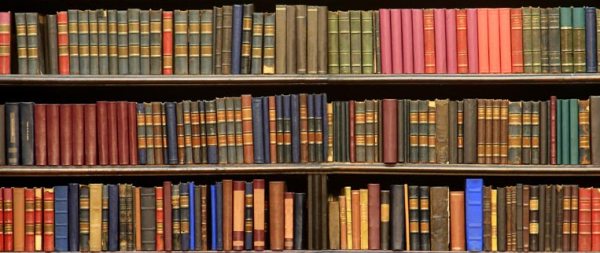 Sri Lankan Pali Writers
Mahanama Thero
Vedeha Thero
Sri Lankan Sinhalese Writers
A. V. Suraweera
Abimurja sankapala
Ajith Thilakasena
Aluthgamage Simon De Silva
Anula Wijeratne Menike
Arauwala Nandimitra
Asoka Colombage
Benthota Albert Silva
Bhadraji Mahinda Jayatilake
Chandraratna Bandara
Cyril C. Perera
D.F. Kariyakarawana
D.G. Sasanka Chalana
Daya Dissanayake
Dharma Sri Kuruppu
Ediriweera Sarachchandra
Eric Illayapparachchi
G. B. Senanayake
G. S. B. Senanayake
Gunadasa Liyanage
Gunasena Vithana
H. A. Seneviratne
Hemapala Munidasa
Indu Perera
Janaki Sooriyarachchi
Jayasena Jayakody
Jayatilleke Kammallaweera
K. Jayatillake
Kamal Perera
Kapila Kumara Kalinga
Karunasena Jayalath
Kumara Karunaratne
Liyanage Amarakerthi
Madawala S. Ratnayake
Martin Wickramasinghe
Maya Ranjan
Miniwan P. Tillakaratne
N.H Yadun Gunaratne
Nandasena Ratnapala
P. M. Jayatillake
P.B. Jayasekara
Piyadasa Sirisena
Piyasena Kahandagamage
Ranjith Dharmakeerthi
Rupa Sriyani Ekanayake
Sarath Wijesooriya
Sena Thoradeniya
Shri Charles De Silva
Simon Navagattegama
Siri Gunasinghe
Sirilal Kodikara
Soma Jayakody
Somaratne Balasooriya
Sugathapala de Silva
Sumithra Rahubadda
Sunanda Mahendra
Sunethra Rajakarunanayake
Sybil Wettasinghe
T.B. Ilangaratne
Tennyson Perera
Upulshantha Sannasgala
W. A. Silva
Sri Lankan Sinhalese Play Writers & Radio Play Writers
Ananda Amarasiri
Ananda Sirisena
Aravvala Nandimithra
Dayananda Gunawardena
Dhamma Jagoda
Dhanajaya Karunarthne
Dharma Sri Munasinghe
Dharmasena Pathiraja
Ediriweera Sarachchandra
Gunasena Galappatthi
Henry Jayasena
J.H. Jayawardene
Jayalal Rohana
Jayalath Manorathne
John de Silva
K.A.W Perera
K.B. Herath
Kapila Kumara Kalinga
Karuna Perera
Karunartha Amarasinghe
Kathaline Jayawardene
Malaka Dewapriya
Megala Mudiyanse
Mervine Senarathne
Mudalinayaka Somarathne
P. Velikala
Piyal Kriyawasam
R.R. Samarakoon
Rajitha Disanayake
Ranjith Dharmakeerthi
Rohana Kasturi
Simon Navagattegama
Sirilal Kodikara
Sugathapala de Silva
Sumithra Rahubadde
Sunanda Mahendra
Taranga Galappatthi
Thilak Jayarathne
Thilini Meegahapala
Udaya R. Tennakoon
Victor Migel
Sri Lankan English Writers
Anura Saparamadu
Carl Muller
Chandani Lokuge
David Blacker
David Blacker
Daya Dissanayake
Delon Weerasinghe
Dineli Jayasekara
Elmo Jayawardene
Gertrude De Livera
Isankya Kodithuwakku
Janaki Sooriyarachchi
Jayadeva Uyangoda
Jayashantha Jayawardene
Lal Medawattegedara
Madhubashini Ratnayake
Manuka Wijesinghe
Michael Ondaatje
Nihal De Silva
Nira Wickramasinghe
Rajiva Wijesinha
Romesh Gunesekera
Ru Freeman
Ruwanthie de Chickera
Samantha Sirimanne Hyde
Sena Thoradeniya
Shyam Selvadurai
Tharindu Weerasinghe
Tissa Abeysekara
V.V. Ganeshananthan
Vivimarie Vanderpoorten
Sri Lankan Tamil Writers
A. J. Chattanathan
A. Kandasamy
Dominic Jeeva
Eelattu Poothanthevanar
M.A.Nuhman
Murugesu Ponnambalam
Nanthini Xevair Ranjakumar
Pa.Ahilan
Pottuvil Asmin
S.F. Reena Naushad
S. Rameswaran
Sri Lankan Poets