It's more than two decades
Since we were compelled to hurriedly leave idyllic Nilaveli
Hoping to return soon (a forlorn hope!);
Then, after ages and ages
A ceasefire was declared;
Everybody was eager to see Trincomalee, especially
The beautiful beaches of Nilaveli
So, we too set forth one sunny day
It was heart-rending to actually see the devastation;
Tears pouring down my face
We looked at the place
We had called home for almost a decade
Reduced to rubble, trees sprouting through
The remaining buildings
Of what was left of the formally
Beautiful Moonlight Beach Hotel
Which when he took charge of,
Many many moons ago, my husband used to
Proudly say "My baby"……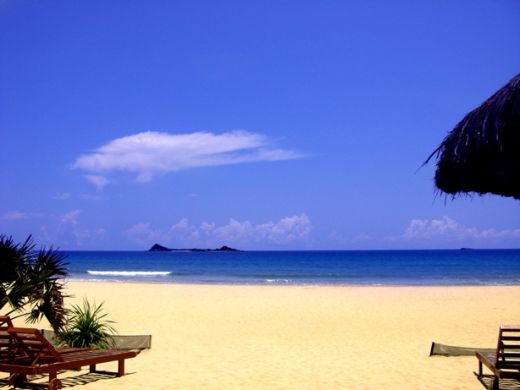 This Sri Lankan poem is about Nilaveli (Pronounced Nilaa-Veli), a world famous tourist destination located about 20 kilometers North-West of Trincomalee, Trincomalee District, Sri Lanka. In Tamil, Nilaveli means Open-land of the moon-shine. It is one of the places you must see if you are visiting Sri Lanka.