Gunadasa Amarasekera is one of the most famous Sri Lankan Poets. He was born in 1929, in Yattalamatta, a remote village around 15 miles inland of Galle, Sri Lanka. Gunadasa Amarasekera is also well-known as a great novelist, essayist, short story writer, literary critic, and a social activist.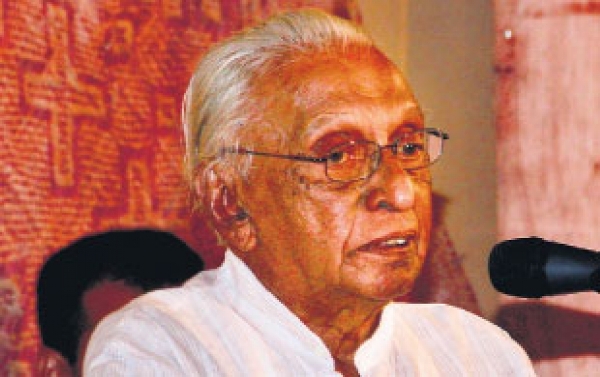 As a child, Gunadasa Amarasekera first attended the missionary school in Baddegama, and then the Mahinda College in Galle. He later moved to Colombo and entered the Nalanda College. After finishing school, he entered the University of Ceylon to study Dentistry. He graduated from there as a Dental Surgeon.
Gunadasa Amarasekara is known as a founding father of modern Sinhalese literature.
Books written by Gunadasa Amarasekara:
Amal Bisso
Anagarika Dharmapala Marxvaadida?
Arunaluseren Arunodhyata
Asak Da Kava
Asathya Kathawak
Bhaava Gita
Depa Nollado
Ekama Katava
Ekatamen Polawata
Gal Pilimaya saha Bol pilimaya
Gamanaka Mula
Gamdoren Eliyata
Ganaduru Madiyama Dakinemi Arunalu
Gandabba Apadanaya
Jeevana Suwanda
Karumakkarayo
Kavhandayaka Kathandaraya
Katha Pahak
Premaye Sathya Kathawa
Rathu Rosa Mala